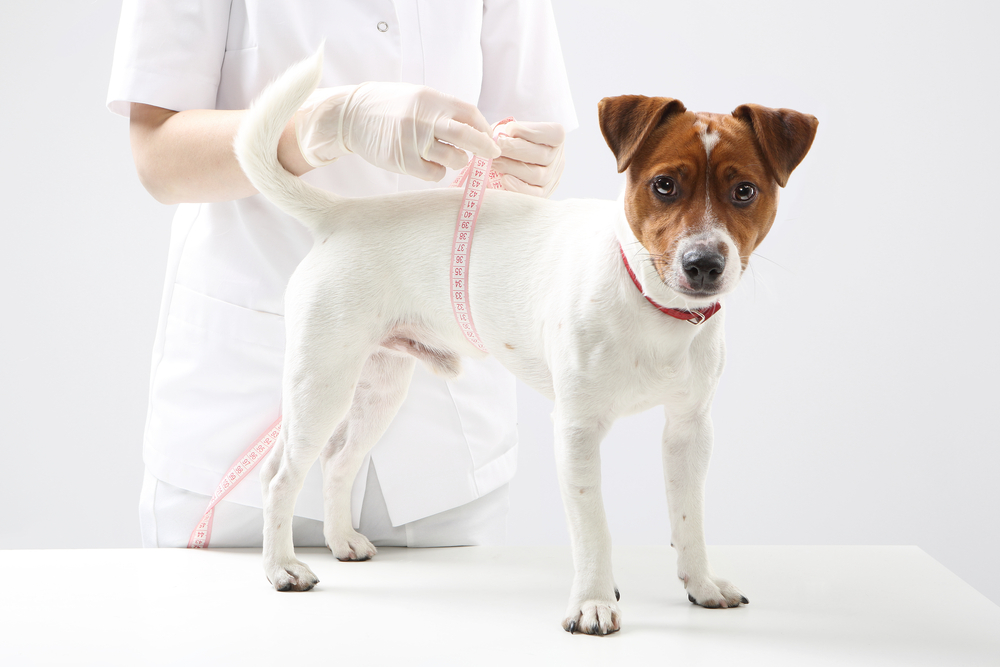 How many times have you heard someone say their New Year's resolution is for weight loss? It's a common goal for pet owners to set for themselves, but it seems many are unsure about how to help their furry friends get back to a healthy weight. In fact, did you know that around 40% of dogs in Australia are obese or overweight? To help your dog get back on track in the New Year, today we are sharing some valuable weight management information from the vets at our Casey veterinary hospital.
How to recognise if your dog is overweight
There are three ways to visually check if your pet is overweight:
Look from above: Dogs at a healthy weight should have an hourglass shape – not an oval shape.
Look from the side at eye level: A profile view of your dog at a healthy weight should show your pet's abdomen tucked behind their ribcage.
Check his or her ribs: It should be easy to feel your pet's ribs if you place your thumbs on his or her backbone and spread your hands across their ribcage. If you cannot feel them, it is possible your pet is overweight.
3 pet weight loss tips
Visiting the vet is the most important thing you can do to start the process of pet weight loss. Not only will a vet be able to provide a personalised weight loss plan, but they will also be able to track your pet's progress and monitor his or her health.
We highly recommend visiting our Casey veterinary hospital for detailed advice on helping your pet lose weight, however, today we're sharing three quick tips:
Reduce your dog's calorie intake according to your vet's recommendation on the appropriate portion size. Measure all your pet's meals to ensure you are serving the correct portion.
Replace a third of your dog's regular kibble with vegetables.
Exercise your dog daily for around 30 minutes. This will help you tackle your New Year's resolution at the same time!
See a vet at our Casey veterinary hospital
Vets in Cranbourne is dedicated to improving and maintaining your pet's health. In fact, pet weight management is a key service offered at our Casey veterinary hospital.
Please do not hesitate to book an appointment for our Casey veterinary hospital online, or call (03) 5995 3444 to find out more about our professional weight management advice.