At Vets in Cranbourne, we believe that in animal medicine, the health and welfare of the animal should be put before everything else; we've built our clinic around this philosophy. To provide care and support to our patients at every stage of life, our Cranbourne clinic is fitted out with an extensive range of diagnostic and treatment facilities. By centralising treatment, we can provide a quick and accurate diagnosis, and equally prompt and effective treatment solutions resulting in a better prognosis, and less red tape. Our clinic is community minded and dedicated to providing our clients and patients from Cranbourne and the wider Casey area with ongoing support and advice on all aspects of animal care and wellbeing.
---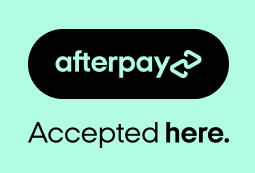 To make caring for your pet even easier Vets in Cranbourne now offers AfterPay & ZipPay for veterinary treatments.
ZipPay lets your pet get the treatment it needs now, while you pay later. ZipPay is available for transactions up to $1,000, and no interest is charged. For transactions above this amount you have the option to use ZipPay for up to $1,000 and pay the remainder using another method.