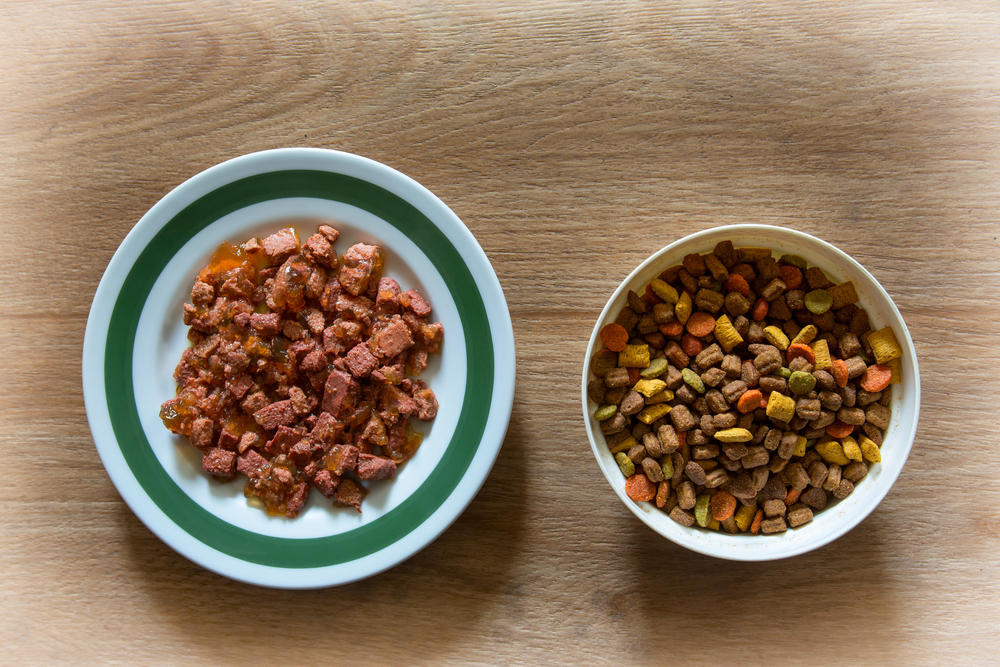 Whether you have a cat or a dog, you'll want to know about both dry and canned pet food, simply because of the dizzying number of choices available. Today, we have put together a quick guide weighing up the key benefits and downsides to both, and which you should choose.
About dry pet food
Pet owners of both cats and dogs often opt for dry pet food for a few different reasons, such as:
It is less expensive when compared to canned food
It has a long shelf life and can be bought and stored in larger quantities, making it far more convenient
It can be left out for your pet to eat as they please
Because it is hard and dry, it scrapes tartar and plaque, which is better for dental health.
About canned pet food
Canned pet food is beneficial because it contains a lot more water than dry food; hence, it is often referred to as 'wet food'. The hydration helps to alleviate dehydration as well as kidney or urinary problems in both cats and dogs. Therefore, wet food is often recommended for pets with these issues.
There are, however, some cons to canned pet food:
It must be refrigerated and can be stored for no more than a week, which can be inconvenient
It is more expensive than dry food
Wet food leads to more gastrointestinal disturbances, such as diarrhea
Pets predisposed to dental issues will need more attentive dental care, as wet food is sticky and does not fight plaque or tartar.
So: dry food or wet food?
After weighing up these pros and cons, it is clear to see that dry pet food holds more benefits than wet food. Not only is it easier to store and more affordable to purchase, but the health and dental benefits outnumber those of wet food.
While research is essential, each pet is different. Therefore, it is also a good idea to ask your vet what kind of food your pet should be eating. Looking for a vet in Cranbourne? Our veterinary clinic is fully equipped with the medical equipment and skills necessary to treat your pet. Just give us a call today on (03) 5995 3444 to schedule an appointment with a vet in Cranbourne.