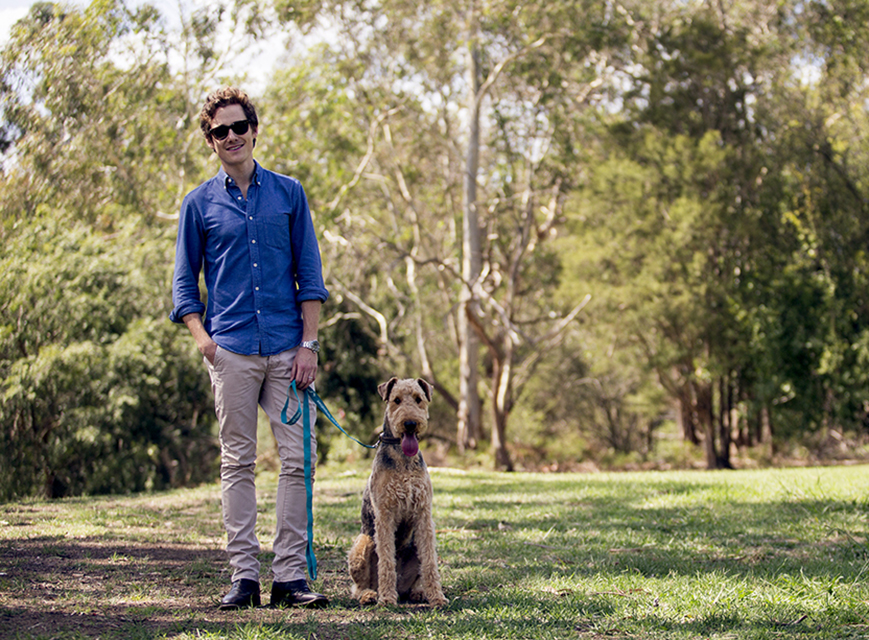 Our very own Dr. Kevin provides 5 top tips for keeping your pets happy this summer.
Build the exercise up slowly
The New Year is here, and it's time to step back into our exercise routines (or start new ones!). Australians love Summer and so do our dogs. More daylight means more hours to spend at the park, longer walks and the chance to hit the beach too. But take heed – exercise related injuries are very common in spring. Remember that your dog's fitness might have dropped off just like yours, so make sure you don't go too hard too early.
That prickly feeling – Grass seeds
A sore paw, an itchy ear, a new lump and even sneezing – all problems which can be caused by grass seeds. Needless to say, I spend a lot of my time during summer treating problems like these.
My number one tip – check your pet's entire coat thoroughly after a visit to the park. Pay particularly close attention to the feet, ears, under arms and groin. Keeping your pet's coat short in summer also reduces the chance of them picking up grass seeds at all.
The summer heat!
Did you know that the only way dogs and cats can lose body heat is through panting? Heat stroke is a common problem seen in both dogs and cats during summer and is very serious. So how do you prevent this from happening to your pet? The good news is that it's an easy fix:
Keep them out of the car
Avoid walking your dog or taking them to the park in the middle of the day
Senior pets and arthritic animals sometimes can't get themselves out of their hot kennel. Kennels should always be kept in a shaded area.
Keep them cool – frozen pet treats, ice blocks, paddling pools are all great ideas to help your pet
Is your four-legged friend a Pug, Bull dog, Mastiff or Chow Chow? Dogs with short muzzles like the breeds just mentioned are even more susceptible to over-heating, so as their owners you need to be even more careful.
Australian wildlife
I am going to be totally honest with you here – wild snakes are not my favourite. Not because they are slithery and slimy, but because they kill our pets. Tiger snakes and brown snakes are the most common species which envenomate our pets. See my tips below on ways to reduce the risk:
Keep the grass directly around the house short
Control mice and other vermin, which may attract snakes, however be VERY CAREFUL if using poisons as rat bait.
On walks keep dogs on lead and avoid areas of long grass.
Keep cats inside your house or in an outdoor cat enclosure.
Use snake deterrents – available online
Attract kookaburras to your property – snakes are one of their favourite food
Swimmer's Ear
Who doesn't like a swim to cool down during summer? Like many dog owners, I think there's nothing better than seeing my Macy pounce into the water after a ball or better yet, swim out with me at the beach. However, be warned of the dreaded post-swim ear infection – it's really common. Any water getting inside your dog's ear may lead to an ear infection. That's why I clean Macy's ears with a gentle ear cleaning solution after swimming and after a bath.
Via:: Dr Kevin Pet Advice