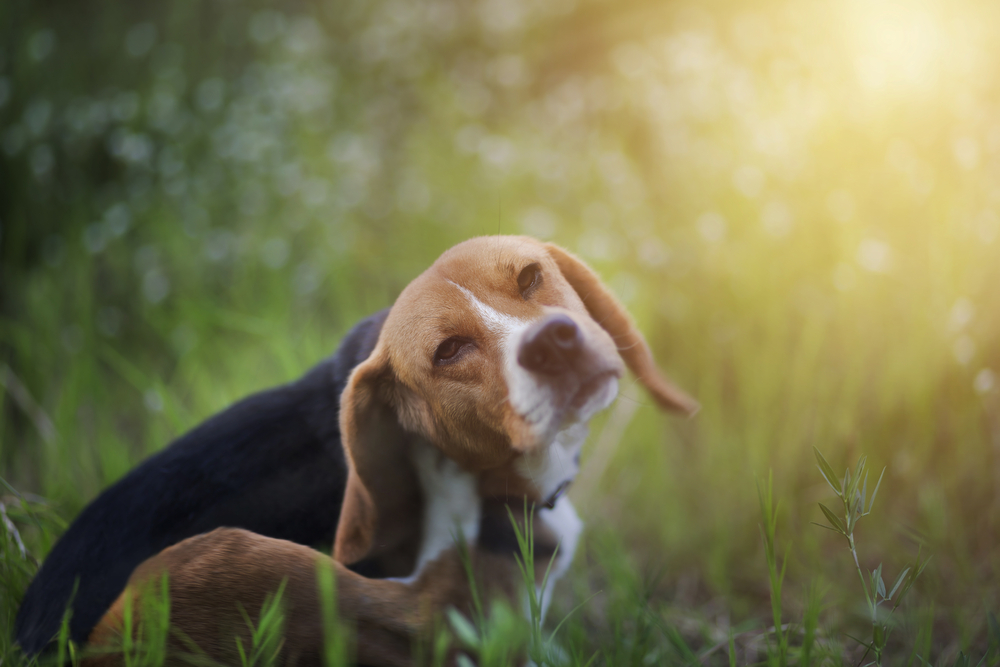 Spring is here and while this means more fun in the sun it can also mean a flare up of allergies. This can be an incredibly uncomfortable time for your pet so it's important to keep an eye out for allergies. If untreated your pet will become distressed and even develop a nasty infection. If you're not sure what the warning signs are, don't stress. On this blog, we are sharing the three major signs that your pet has seasonal allergies.
Scratching and biting
One of the major signs that your pet is having a reaction is an increase in scratching and biting themselves. If your pet has an itch they will scratch it. A lot. If the scratching and biting are nonstop and excessive then it's time to take your beloved pet to the vet. If left too long they will start breaking the skin, bleeding and creating sores that easily get infected. Before you call your vet, give your pet a quick check for fleas and that you are up to date with all necessary worm medication.
Inflamed skin
While you are checking for fleas, take note of your pet's skin. Is it red or pinkish? Are there any rashes? Is it sore to touch? If yes, then your pet's skin is inflamed and needs treatment. The skin usually gets this way from the excessive scratching and can lead to issues like skin lesions and dangerous infections. You can help sooth the raw and itchy skin with special moisturizers, coconut oil or applying something cool. However, you should contact your vet to organise the right treatment for your pet.
Excessive licking
Paw licking is a normal part of a cat or a dogs grooming routine, however, if it becomes incessant then it is a sign they have allergies. If they are not itching or biting other areas this still means they are most likely having a reaction. It just means that their paws have come into contact with something that's triggered a reaction. You might need to backtrack to figure out what it is, but your vet will be able to help you with that.
If your pet is showing these symptoms, don't stress. Vets In Cranbourne can easily find a treatment that works for you and your pet. If you have any questions or want to book an appointment, please call us on (03) 5995 3444.